Social Media Ann Arbor: Getting Started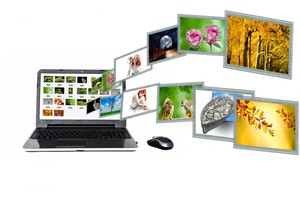 Social Media Ann Arbor: Getting Started
You run a small business in Ann Arbor, Michigan, and you've heard that social media is important for your small business to succeed. So, you set up your company's Facebook, Twitter, Google+, LinkedIn, et cetera, and set them all up to use in HootSuite.
Sidenote: If you aren't using HootSuite, stop whatever you're doing and sign up right now. It's free, and the best social media management platform we've ever seen. Click here to go to HootSuite).
So, you've signed up, filled out your company's information, and uploaded your company's logo for the profile picture. Now what? You have 0 followers, and you're not sure what content to write. You're low on time since you're busy running a business, and maybe writing isn't your strong suit.
1. Have your employees, friends, and family follow your page
This is how most small businesses get their first likes on social media. It's a small favor to ask of the people around you, and gives you a good head start.
2. Email your contacts
If you're a business owner, more than likely, you already have a list of email contacts from previous customers. Put it to use! Don't be afraid to let your contacts know that your business is now on Facebook.
3. Add Icons to Your Website
This is one of the simplest and easiest steps you can take. Not only does it add an additional link to your social networks (good for Google results) but it allows for people using your website to see that your business is also using social media. It gives them a quick link if they are interested, and helps to gain followers.
4. Post Good Content, and Do It Often!
Posting interesting content is the heart of social media. You have to make sure that you are providing people with something, and not just begging for "Likes". Post interesting, helpful and shareable content, and it will get noticed.
5. Follow Competitors and Other People
This is not only a good way to have more communication and recognition, but it also gives you a glimpse into what your competitors are doing on social media. Maybe they post better content, or post more often. When you started your business, you researched more successful people to find out what they did. Why not do the same for social media?
If you need help to keep track of all this, you can use the SEO Ann Arbor Social Media Weekly Checklist to make sure you're covering everything. Or, if you would like further information, give us a call at 877-815-6974, or email us info@seoannarbor.com.