SEO Ann Arbor Social Media Weekly Checklist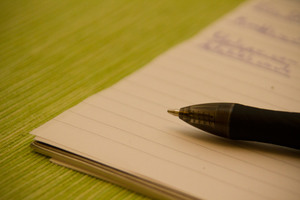 Not sure how to get the most out of your Ann Arbor, Michigan business's social media?


Wondering what you can do to improve posts, and bring more traffic to your site?
SEO Ann Arbor hears these questions all the time from businesses that use social media, so we've decided to put together a list of things you can do to help improve your social networks, and build a healthy online presence.
At the end of every week, ask yourself these questions:
This Week, Did I…
1. Post from each profile at least three times?
In order for your social media profiles to survive, they have to stay active! Not only does this help boost your profile's appearance in Google, it helps to keep communication between you and your followers fresh and relevant.
2. Make sure my profiles are up to date?
People are using social networks for information more than ever. Some businesses even forego having a website, and only have social media profiles! Imagine the business you might lose if your profile lists the wrong address, phone number, or operating hours. Yikes!
3. Post at least one picture?
People respond to images much more than text. They are colorful and more eye-catching. The more the better, so use them liberally!
4. Gain any new followers?
You should be consistently trying to gain followers! The more people following you, the more will hear your message and learn about your business. If you haven't gained any followers this week, try to figure out what you could do to fix that.
5. 'Like' or 'Follow' anyone?
Social media is just as much about following other people as it is getting people to follow you. It's a great way to network, connect with local businesses, and get your company's name out there!
6. Link back to my website in my posts?
One of the biggest goals of using social media for businesses is to increase traffic to your website. Make sure you link back to your site so that people can easily visit it!
7. Offer value through my posts?
Anyone can share a picture or write 140 characters. Make sure you offer something of value to your followers or no one will bother looking at what you post.
8. Engage my followers?
Did you ask them questions? Did you make them feel like their opinion matters? Don't use social media just as a platform to shout about your products. Ask your followers and customers about what they like, how they use your product, and anything else they might want to talk about.
9. Make everything about my customers?
Everything is about them, right? Your business is all about making customers happy, so shouldn't your social media follow suit?
10. Focus on relevant keywords and hashtags?
Make sure you keep track of what people are talking about, and how people are thinking about your business. Link back to your site with relevant content, and focus on keywords within your industry
11. Measure which posts were the most successful?
There's no point in doing something if you don't learn from your mistakes! Check the analytics to see which posts succeeded and which ones failed! That way you can focus on what topics will benefit your business the most, and learn more about your followers in the process!
If you are interested in learning more about SEO, AdWords, or Social Media in Ann Arbor, feel free to contact us! We've got the experience and the know-how to make your business thrive online, and we offer a lot of great, free information about online marketing at seoannarbor.com. Give us a call at 877-815-6974, or email us at info@seoannarbor.com.