Will Your Business Suffer Without Social Media?
Social media is a critical part of any company's online presence!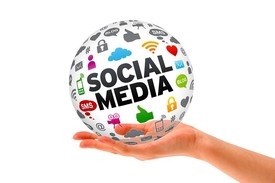 Has your company been slow to embrace the newer phenomena called social media? What if you ignore it, will it hurt your business? Is it a passing fad?
Social media may seem like the new internet trend that's here today, gone tomorrow (anybody remember MySpace?), but the fact is it's here to stay. Furthermore, we can tell you for a fact that it needs to be a integral part of your online strategy. You're missing out on new business if you ignore it.
The term social media, is an umbrella term meant to encompass the set of social internet sites where people converse, share information, and broadcast opinions. In today's world, the big players are Facebook, Twitter, LinkedIn and Google+. The sites are primarily used by people to post messages to one another and ask for advice from friends.
You might be surprised to find out that social media has been around since the internet first took off in the 1990s! That's right, it's been around for at least 20 years! Anyone remember AOL (America Online)? America Online hosted forums where users could interact in almost the same exact way they do on today's social media platforms.
What we're seeing at SEO Ann Arbor, is a shift toward social media for people getting their recommendations for products and services. Rather than typing into Google 'best Ann Arbor hotel' for example, people are turning to their social networks and asking 'Hey guys, I'm heading to Ann Arbor next week. What's the best hotel to stay at?' If you're not connected to these people, you're missing a prime opportunity to be front of mind for one of that person's friends who can reply 'I just saw this hotel that posted it was ranked number one in a local survey, check it out!', with an attached link to your company's Facebook or Google+ page.
It's not enough to just be online these days with a nice looking website. You need to be connected! Social media plays a key part of the strategy in connecting you to people and connecting them to your website. If you neglect social media in your online strategy, you will be missing out on a ton of traffic for your business and your website!
Confused about how to start your social media campaign?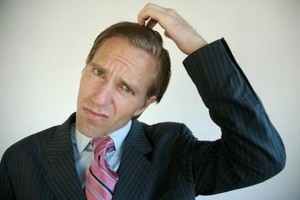 It's not just enough to have a Facebook account and post once a month. You need a steady stream of updates, several per week, that are rich with content and information about your product and services. This will attract people to follow your company page and keep you current in their mind for the products and services you offer when it comes time to buy!
It's also not enough to have one social media account. Google search engine rankings rely on frequent social media updates from your company to all the big platforms, Facebook, Twitter, LinkedIn and Google+.
At first it may seem easy to keep your social media presence healthy with frequent, useful postings. But if you find you are unable to figure out how to get started or do it consistently, continually, and thoroughly, we can help! We have a proven track record of helping companies grow their business with a healthy social media presence. Contact us today at SEO Ann Arbor and let us know how we can help you achieve success with social media!