Have You Optimized Your Business' YouTube Channel?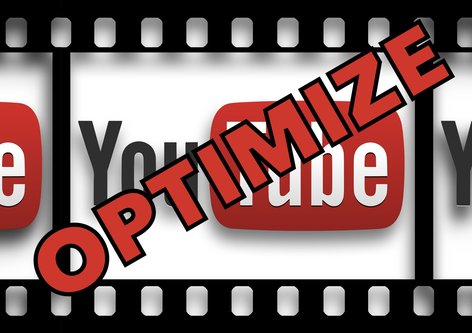 Did you know your YouTube videos can appear in Google search results?
YouTube optimization is now an important part of the Social Media Management of your Ann Arbor, MI area business!

Did you know YouTube is one of the fastest growing social media platforms on the internet? With video expected to account for over 80% of all internet activity by 2020, YouTube and other video sharing platforms are rapidly expanding their reach. You don't have to have a clever ad campaign. You don't have to spend gobs of cash on video ads. All you need to do is leverage your videos to tell potential customers what you offer.
YouTube should be an essential piece of the Social Media Management for your Ann Arbor, MI business.
If you've already made a bunch of videos and have uploaded them to YouTube – you have to make sure you've fully optimized your channel to make it part of your local Ann Arbor social media management strategy and allow your videos to appear in Google search results!
1. Fill Out EVERYTHING in the "About" Section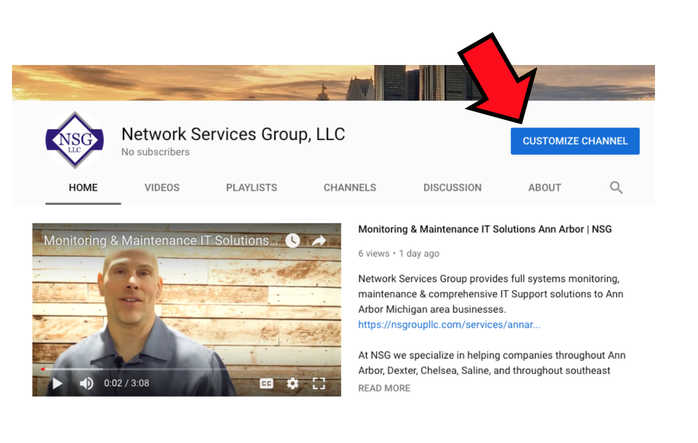 Click on the "Customize Channel" section and click on "About." While most people won't actually take the time read this section – the Google crawlers do! This is a great chance to craft some custom keyword-rich content about your business. Pick three to five of your best target keywords and go to town. Just don't be spammy about it. Keep it clean and informative.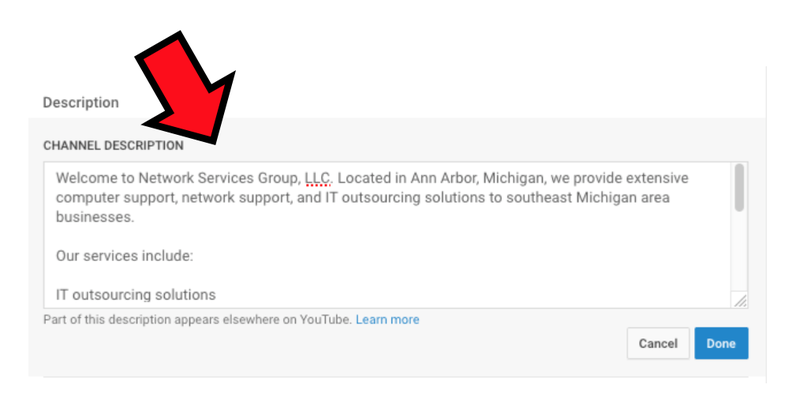 2. Add Links!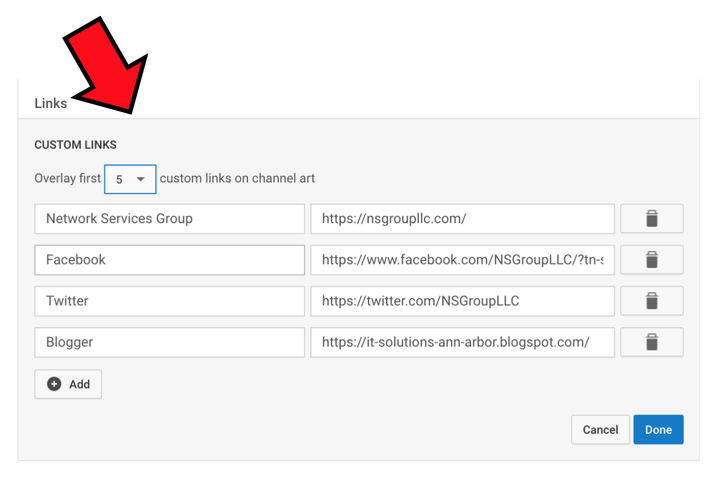 Just below where you write your awesome business description, don't forget to add links! Icons for these will be visible on your banner image on your channel homepage so include your business website, Facebook, Twitter, and Blog links.

If you've named everything and entered the links correctly, the icons should look like this on your YouTube banner image:
​

3. Add Video Titles & Keyword-rich Descriptions
Every video needs to have a title – but make sure you're using your keywords! It's also a good idea to include your business name because if the video appears in search results – it's what people will read! A good format is "Keyword Rich Title | Your Business Name."​

Additionally, you're going to want to write a unique description for each video! Briefly tell people what the video is about, then you can include some general info about your business including website and social links, and hashtags. You get 5000 characters to use so don't be afraid to include as much relevant information about your business as you can!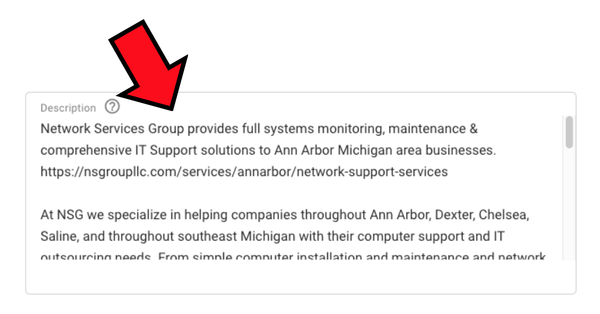 If you've got that information in there people will see the name of the video, understand it's from your business, and clickable hashtags will appear above the name with a clickable link to your business page right there in the description!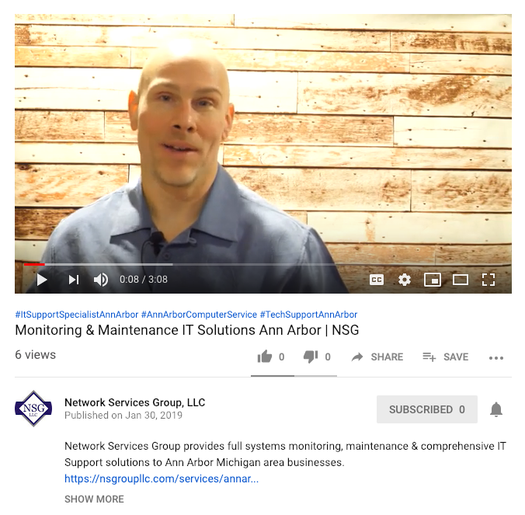 Local Ann Arbor, MI Social Media Management Professionals
At SEO Ann Arbor, we utilize the best SEO techniques to ensure that your business performs online. With our years of online marketing experience and proven techniques including search engine optimization, website design, and social media management, we can help your business rank in search results and help potential new clients find you! If you're in the Ann Arbor, Dexter, Chelsea, Saline and greater southeast Michigan area, Contact Us for your free website evaluation or give us a call at 877-815-6974 today!