Social Media Ann Arbor: Facebook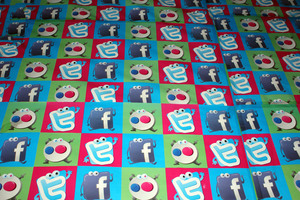 Social Media Ann Arbor: Facebook
"Facebook" is probably the first word that comes to mind when you hear the word social media. It's so much a part of our culture that it's even had critically acclaimed film made about it. With well over 1 billion active monthly users, Facebook is the biggest name in social networking, and has been for some time. If you don't already have a Facebook page for your business, get on it!
Facebook started in 2004, and has become the world's largest social media platform. It offers users a vast array of tools for finding friends, playing games, joining groups, and more. Facebook has become synonymous with social media since it's basically everywhere. It has even gained the coveted status of becoming a verb ("Facebook me!")
So, here's an important question: what can Facebook be used for? The answer is ... pretty much anything. Facebook is the titan of social media for a reason, and that's because it has the ability to be almost everything to almost everyone. It's extremely flexible, and a great way for businesses who aren't social media savvy to start promoting themselves. No matter what your goals are, Facebook has a way to promote them. It allows ads, photos, videos, several paragraphs of text, shares, gaming, and pretty much anything else you can imagine.
There isn't really a downside to using any social network, particularly Facebook. You can't really go wrong. It is flexible to the point that some companies even forego having a website and simply keep a Facebook page. It is organized and laid out well for businesses, offering valuable contact info such as phone numbers and operating hours, and even interactive maps to help people find you. It also allows people to contact you with the least effort possible. They can simply comment if they feel the need, and a good owner will answer.
From what we've seen, Facebook profiles also show up well in search results, sometimes even before that company's website. This is a very powerful tool, and can allow you to improve your online presence on Google as well as social media! Even if you aren't using search engine optimization for your website, your Facebook profile can get you more visitors and show up prominently in Google!
One way to be sure your business is prominent on Facebook is to be sure other Facebook people and businesses "Like" or "Follow" your page. That way, your posts will show up in their news feed, creating many more opportunities for you to be seen by new people. A great example of this is Ashkay Island, an off the grid cabin owned by our friend Andy Bobo. Because almost everybody likes the idea of staying on a private island, a bunch of Facebook users like the Ashkay page. That means a lot of people see their posts, and a few of them will be the right kind of people to call Andy and arrange for a week of paradise!
So, if your business doesn't have a page on Facebook, we highly recommend creating one now. You may be missing out on lots of communication and potential customers. You're also missing out on getting noticed in search results. Facebook is the big player in social media, and ignoring it could mean your business is getting ignored!
If you have any questions about Social Media, Social Media Management, SEO, or anything involving your business's online presence, give us a call! Our number is 877-815-6974. If you want to learn about this social media stuff yourself, check out our articles under "Social Media Ann Arbor". We have loads of great, free information for you to take your business's online presence into your own hands.