Social Cause Marketing – Be the Change You Want to See in the World!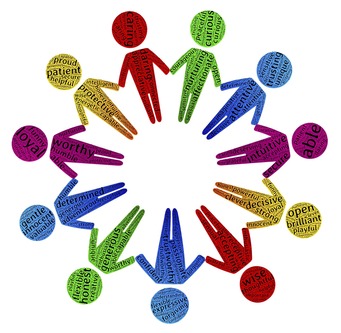 Are you running out of new ways to talk about your business?
Having trouble building trust and getting buy-in from new clients?
Tired of the same old approach to marketing?
It may be time to change the world! Your world, anyway.
When you really want to let some fresh air into your marketing and perhaps find some passion that you haven't felt in a while, try "social cause marketing." That's where you go out and actually find a cause you believe in, participate, and let the world know about it while making sure your business and people are featured prominently in your marketing materials.
Sometimes, it's as simple as running a cause-based race or contributing to a non-profit, and announcing it on your business social media platforms. Sometimes it's getting your team in logo tee shirts and going to help build a home for a family in need. Almost always, it helps your people and your customers know that you're committed to positive change and that you care about your community.
This is all pretty obvious, but a lot of business owners and managers don't seem to know how to get started. So here's the checklist we use when we manage a social media campaign for our clients. Feel free to use it (but please just credit Michigan SEO Group if you share this checklist with anybody):
SOCIAL CAUSE MARKETING CHECKLIST
STEP 1
☐ Identify opportunities for the client to get involved
☐ Identify the date, place and time
☐ Identify our client's/our role in the event
STEP 2
☐ Send social cause marketing event ideas over to the client for approval
☐ Gather any resources needed ahead of time
STEP 3
☐ Confirm our attendance with the host or sponsor
☐ Announce that they/we are going to do it on our website, local calendars, social media, and press releases
☐ Announce that they/we are doing it in real time on social media
STEP 4
☐ Write an article for the website
☐ Write a press release
☐ Write social media posts regarding the event
☐ Send content over to the client for approval
☐ Submit event to local calendars
STEP 5
☐ Follow up with client and with host/sponsor to share our positive thoughts about the experience
If you need help developing your social cause campaigns to reach a more broad audience, we'd love to help you! At SEO Ann Arbor, we can help you with social media management, search engine optimization, and even web design in Ann Arbor and the surrounding areas of southeast Michigan.
Call us at 877-815-6974 to arrange a time to visit or get your questions answered by our experts. If you're more comfortable with email, you can reach us at info@seoannarbor.com or just contact us here.