How Not Having a Website Can Hurt Your Ann Arbor Business!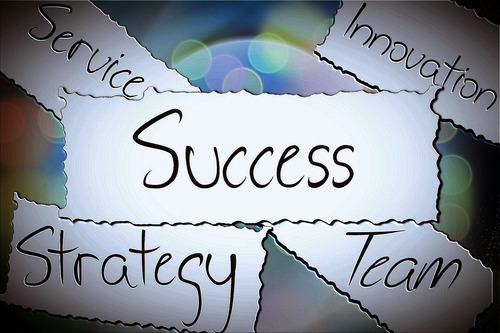 Do you have a website?
Are you aware of the impact of your online presence?
Are you worried about what your online presence says about you?
Even if you're "not online," you're online. A determined searcher can almost always find information about your business. There's a wide range of websites that review other businesses online, so you're most likely mentioned somewhere on one or more of thousands of websites.
If you find out that your business has a less than desirable online presence, you should take steps to fix it. Why not take control of what's out there and start getting more of the right kind of prospects to contact you? Imagine making more money and having the freedom to pick and choose the clientele you work with. That's what many business owners dream of!
Hear from one of our clients who chose to turn down 5 calls a day after taking control of his online presence. He's had nothing but success!
"My company has been working with Nick and the SEO Ann Arbor team for a little less than a year. The results have been excellent (not good, but excellent)! The owner, Nick, is willing to meet you face-to-face, listen to your concerns, and meet your needs. Our company, Mussio Painting, has skyrocketed to the top of Google and this result has created enough business that I had to turn down five to six calls a day this past season. In a digital world, finding the right SEO company is a must. Let Nick and his team at SEO Ann Arbor help you increase your business opportunities. They are experts in marketing and will take you to the top!"
Steve Mussio
Owner Mussio Painting
What You Need In Order to Create A Healthy Online Presence?
Identify your target audience.
Get listed higher in the search engine for relevant terms.
Get more qualified visitors to your site (people who are actually interested in the products and services that you offer).
Fill your site with original and truly useful and helpful content so that visitors to your site engage and stay longer.
Entice your visitors to either buy something or provide you with an email address so you can establish and grow your relationship.
Test and measure your results on a daily, weekly, or monthly basis.
Ready to get started working on the health of your online presence? If you need help our experts in web design for Ann Arbor, Michigan businesses can help you get on the right track. Our clients range from local service businesses to large international manufacturing companies.
The clients we work with are successful and passionate about what they do, but they just need a little help getting the word out. Running a business is hard work and most people don't have the time, energy, or expertise to successfully promote their businesses online. If that's you, you're not alone.
Web Design in Ann Arbor, Michigan: Contact the Experts!
We know this sounds like a lot of work, and it is! But if you'd like more clarity about how to create a healthy online presence or if you'd like to explore what it would be like to work with SEO Ann Arbor, please contact us! We're committed to our clients' online success!
To learn more about other helpful tips and news about SEO and web design in Ann Arbor, sign up for our Black Belt SEO Tips & News!