Necessary Elements of Great Website Design!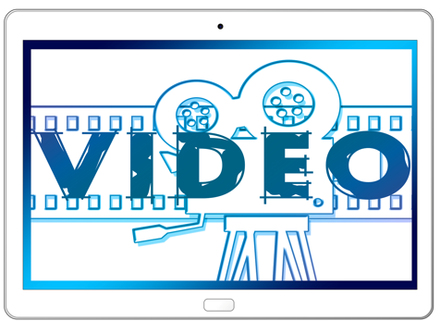 Are you looking to modernize your website?
Do you still use flash?
Do you know what you should consider when looking into modernizing your website?
At SEO Ann Arbor, we're your experts when it comes to website design in Ann Arbor and the surrounding areas. We have your best interests in mind and want to see you succeed in the online world! We've compiled a list of the website design elements and trends you should keep in mind!
Unique Typography
According to Hubspot, "When you create your company's brand, your choice in typography can provide subtle hints about who you are. Are you fun or serious? Functional or informational? Regardless of what font you choose, be sure that your designer considers its applicability across browsers and computers. Choosing a font that is not supported by common browsers and computers could mean that your website displays awkwardly on different devices."
Ribbons
Want to showcase important information? Do you want to grab your viewers' attention quickly? Ribbons are mostly used for highlighting important text on the webpage. If you're having a hard time grabbing visitor's attention you may want to consider this!
Background video
Do you want to tell people what you're all about? Do you want to make personal connections with your customers? A video can help tell your story by significantly reducing the amount of text on your page, making it more appealing to look at!
According to Hubspot, "Background videos focus on enticing the visitor from the moment they land on your page. The video allows your visitor to understand the key points about your company without ever having to read a single line of text.
In addition, video is processed 60,000 times faster by our brains compared to text. While people are often hesitant to read heavy blocks of text, videos appear effortless and can be consumed very quickly. It also helps that connection speeds are increasing and mobile device sizes are growing, making for better video experiences."
Bold Colors
Is your website bland, perhaps with lots of beige and neutral tones? Nowadays, it's important to use vibrant and bold colors. You want your website to stand out, right?
For more advice on choosing a color theme, read "Focus on These 6 Elements to Improve The Look & Feel of Your Website!"
Semi-Flat Design
According to Hubspot, "a flat design is any element that does not include or give the perception of three dimensions, such as shadows. Not only is flat design easier for users to comprehend, but it can also load more quickly on websites without complicated or overly-technical elements."
Does your website load slow? Is your design hard to comprehend? You may want to consider a semi-flat website design. Consult a professional website designer if you're unsure what to look for!
Hamburger Menus
According to Hubspot, "It's likely that most websites you come in contact with have a long menu of options to choose from. The advantage of this is that the menu can take the visitor directly to where they want to go. However, the disadvantage is that they generally take up a ton of valuable screen space.
The hidden, or hamburger, menu changes this. This menu was common in web applications before making its way to web design -- even in Google Chrome you can find a hamburger menu on the right-hand side.
Wondering why it's called a hamburger menu?
If you use your imagination, the three lines that are stacked on top of one another look like hamburger patties. Get it?
The pages of your website should have a clear path for the user to take. Removing a busy navigation makes the experience cleaner and distraction free! This improves experiences, so the likelihood that the user will find the information they need will complete a desired action." This could lead to sale!
Do you want to improve user experience? Hamburger menus are definitely something to consider when you mobilize your website design. For more information on what you should consider when creating a mobile website design for your Ann Arbor, Michigan business, read more on our website!
Not Many People Know What It Takes To Succeed
If you follow the necessary elements of a great website, then you'll be more likely to get customers hooked when they get to your site. However, you may ask yourself, "How do I get customers to come to my site to begin with? It's not showing up on Google. What do I do?"
If you want to learn more, read "How to Get the Perfect Website for Your Business." This article takes you step by step in how to create the perfect website design for your Ann Arbor, Michigan business including what it will take for you to succeed.
You can even sign up for our Black Belt SEO Tips & News! We report on the latest in SEO news and research findings.
Customer's Who've Succeeded: Hear Their Stories!
"Michigan SEO group has really helped our company, Hillside Terrace get on the map. They have improved our digital appearance tremendously. I look forward to our business relationship growing more every year!"
Trey Litz, Director of Community Relations at Hillside Terrace Retirement Community
"Michigan SEO Group assists MetPro in a number of areas such as website management, and online presence. Through various reviews and reporting techniques Michigan SEO group guides and advises MetPro on the best SEO strategies to implement to ensure that we are reaching out to our customers and that our customers can reach out to us."
Louise O-Brien, Quality Manager of MetPro Group
"SEO Ann Arbor has helped with our online presence. Almost all of our leads come from online searches."
Diana Theiss, Owner of Little Angels Preschool & Daycare
Website Design Ann Arbor, Michigan: How Do You Get Started?
Call us at 877-815-6974 to arrange a time to visit or get your questions answered. If you're more comfortable with email, you can reach us at info@seoannarbor.com (or just contact us here). We can help walk you through the entire website design process, help you identify your goals, and help you develop the look and feel of your website. When done properly, this stuff can take your marketing to a whole new level!