Why Do I Need a Website When I Have an Offline Marketing Campaign?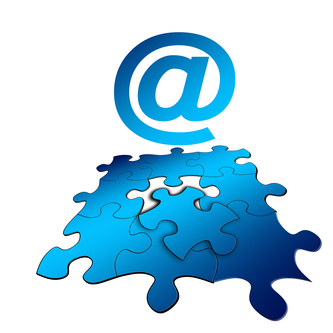 A website could be the missing puzzle piece for your business to achieve great success!
Offline marketing methods like flyers and direct mail are old school marketing. Most people just throw away mailers … don't you?
Most marketers we know consider things like flyers and coupon mailers ineffective unless the target list is very precise. Aside from the fact that few people pay attention to marketing mail, it can be very difficult to measure the effectiveness of paper campaigns. If you absolutely must engage in direct mail or flyer marketing, please let us know and we'll do our best to help you develop a prospect list and tracking method to get the best value from your campaign. Otherwise, stop wasting money on ineffective marketing campaigns, and start getting the leads you want by better utilizing your online presence.
Imagine growing your business and taking it to the next level. Online marketing done right can do that for you!
Online Versus Offline Marketing Campaigns
Online Campaigns:
SEO – Reach specific audiences with highly targeted search terms.
High conversions - When your website is showing up high in the search listings, and you have powerful web content, the chance for conversions increase.
Paid ads - You can set an online advertising budget customized to fit your needs and target a specific audience.
Social Media - Using social media can help you build a community of supporters.
Offline Campaigns:
Coupons, magazines, billboards, and printed materials, can help promote special offers and events.
Offline branding materials are best for reaching smaller markets.
rade shows allow you to meet your potential customers face-to-face and interact with them on a personal level.
Offline campaigns can help increase your brand and identity awareness among your existing customers.
Have you had success with offline marketing? If the answer is "no," speak with the experts in website design at our Ann Arbor office. We know what to look for when it comes to ensuring you maximize your online presence.
According to HostingFacts.com, "There are 3.26 billion internet users as of December 2015; that's over 40% of the world population." That's too big an audience to ignore.
Customers Who've Succeeded: Hear Their Stories!
"SEO is an AMAZING business to partner up with!! The owners are truly wonderful to work with! Their SEO expertise and web based business marketing is superb!!! They WILL grow your business phenomenally and make you highly visible on page 1 of google. Your personal Internet Marketing SEO Liaison, ours is Katie, will benefit and compliment your company and make your internet connection so personal with your consumers! Hillside Terrace Retirement Community are BLESSED to have our continuing relationship with SEO. We're eagerly looking forward to more significant business!"
Nanya Litz, Ann Arbor
"SEO Ann Arbor is top notch! They helped me figure out a problem when no one else could. And they even went on to explain exactly how to fix it. If you need SEO help these are your people!"
April, Ann Arbor
"If you're in any way considering a web page or boosting your online presence, you should contact SEO Ann Arbor right away. In a short period of time we started getting contacts from our new website. We're seeing a dramatic increase in calls and contacts from the website each week and are very happy with this company. It was worth every penny. The only mistake we made was waiting to call and sign them up!!!"
Matt Kaufman, Glenwood Springs, CO
Website Design Ann Arbor, Michigan: How Do You Get Started?
Call us at 877-815-6974 to arrange a time to visit or get your questions answered. If you're more comfortable with email, you can reach us at info@seoannarbor.com (or just contact us here). We can help walk you through the entire website design process, help you identify your goals, and help you develop the look and feel of your website. When done properly, this stuff can take your marketing to a whole new level!