How Design Plays a Part in Your Marketing Efforts!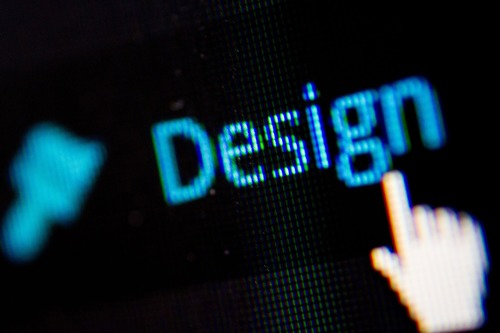 Does your website design matter?
Are you wondering what role your website plays in your marketing efforts?
Are you actually getting leads from your website ... or not?
In our line of work it's sometimes said that, "If you don't have a website, you don't exist." The same goes for good design! Is your layout easy to follow? Are potential customers actually contacting you through your website? Is your website aesthetically pleasing?
If your answer to any of these is "No," then you may have a website design problem on your hands! At SEO Ann Arbor, we're dedicated to the success of our clients! People who succeed with great website design and SEO see a tremendous increase in awareness, leads and sales over time.
You may be asking yourself "How does design play a part in my marketing efforts?
First things first:
It Raises Awareness!
Are you well known in the community? Are you getting enough sales? It's possible that your brand hasn't built a strong relationship with your target consumer. Often, customers buy based on trust. Offering an incentive can help you build a foundation of trust. Incentives are often learn-based, with a coupon or offer to help seal the sale! For example, you may want to offer a free trial, a coupon, or even a free sample.
It Gets Your Name Out There!
Do people know you exist? Does your website stand out? How do you compare to your competition? A great website design is an important part of letting people know you have something they want!
A strong website design can help you deliver great results. If your website hasn't been updated in years and still uses flash, for example, then it's time for a facelift. If you want customers hooked when they visit, you may want to read our article titled, "How to Get the Perfect Website for Your Business!"
It Helps Align Your Mission!
What does the look and feel of your website say about you? Do you use certain colors that can evoke certain emotions? Does everything on your site support your main purpose?
If your website design doesn't help your end goal, then you're missing the mark! A good designer can help create a suitable design that's customized to fit your needs. At SEO Ann Arbor, we can create a professional website design for your Ann Arbor business that can bring together all the elements of design, functionality, and customer experience.
Bonus! Do You Need SEO?
Just having a website may not be enough anymore. Search engine optimization is the science and art of adding the right things to your site and in other places on the internet to help the search engines find out how important and relevant your website is. Even if your business is the only one in Ann Arbor, Michigan offering purple and green widgets, there may be other businesses in other parts of Michigan or the US offering purple and green widgets, and if they've had competent SEO work done, they may well appear above your business in search engine results.
By learning some of our easy tricks, you can improve your SEO results today by:
Writing content that's interesting and helpful.
Researching keywords your customers are using with Google "Trends" and Adwords.
Creating keyword-rich content for your top ten keywords, while providing effective URLs, page titles, and tags.
Sharing your content on social media like Twitter, Facebook, and Google+.
Including location information on your website.
Where Should You Go for Expert Website Design in Ann Arbor, Michigan?
The good news is that you don't have to be an expert on website design or coding. That's where we come in. We can help walk you through the entire process, help you identify your goals, and help you develop content. Don't worry about the coding – we'll take care of it!
Your roadmap to success:
Identify your goals
Develop a plan
Develop a clean and attractive professional website design
Program clean, functional, hand written, standards-compliant code
Develop original, compelling content that adds value to people's lives or to their businesses
Employ fast and reliable business class web and email hosting
Sign up for our Warp Drive Internet Marketing Campaign to promote your site
Website Design for Your Ann Arbor, Michigan Business: How Do You Get Started?
Call us at 877-815-6974 to arrange a time to visit or get your questions answered. If you're more comfortable with email, you can reach us at info@seoannarbor.com (or just contact us here). We can help walk you through the entire website design process, help you identify your goals, and help you develop the look and feel of your website. When done properly, this stuff can take your marketing to a whole new level!