10 Ways to Avoid a Bad Website Design in Ann Arbor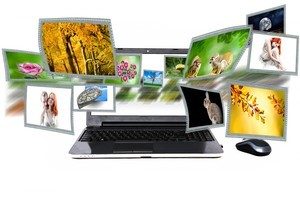 Bad website design is almost everywhere. Whether it's poor spelling, a bad color scheme, pop-ups, or just a page design that's way too busy, good website design can be hard to find. You can read a lot more about this here, but meanwhile, check out these 10 ways to make sure your website design isn't making your site a mess!
1. Simplicity always wins
Chances are you make sure your business is as streamlined and efficient as possible. It helps the business run smoother, helps customers, and benefits the business as a whole. You wouldn't want customers to have a hard time working with you person to person, so be sure to keep this mentality with your website design!
2. Find a good color scheme and stick with it
Keeping a consistent theme for your website design helps branding, user experience, and just gives your website a consistent feel.
3. One topic per page
This point goes along with simplicity. Your "Contact Us", "About", and "Products" pages need to be separated. Imagine if a grocery store had fishing equipment, fresh produce, and knitting supplies mixed together in one aisle labeled "Favorites".
4. Get a sitemap!
This is one of the best ways to improve SEO results. Once your site is submitted to Google's Webmaster Tools, your site will be easier for people to find!
5. Fonts should be simple, clean, and easy to read.
Don't use fonts like this. If you wouldn't read it for more than 5 seconds, neither will they.
6. DON'T USE ALL CAPS
IT MEANS YOU'RE SCREAMING!
7. Draw attention for the right reasons.
Not all attention is good. Hot pink and exclamation points should be used conservatively.
8. With a few exceptions, ads for other companies are bad.
Nothing can ruin a user's experience quite like a shaking banner ad for vitamins. Unless you have a web designer that can make the design work well, or you're an affiliate marketer, keep those ads off!
9. Fix or remove broken links!
There are several websites that can help you find them, and having them is always bad. You should eliminate or fix them so your visitors have a better experience. We're a big fan of http://www.brokenlinkcheck.com.
10. Check out other sites!
Research website designs you like and figure out what they're doing right. Research website designs you don't like and figure out what they're doing wrong. Look for websites in an industry similar to yours and see how their content is organized and designed.

If you're unsure about your website design, ask someone else to use your site and see what they think. Getting an outside opinion always helps to see your site from the customer's point of view, and can let you know what you can improve. Or, contact SEO Ann Arbor for a free evaluation of your website design in Ann Arbor! We can help with website design, SEO, PPC advertising, Blogging and more! Visit us at seoannarbor.com or call us at 877-815-6974.