Top 3 Free Social Media Management Tools - SEO Ann Arbor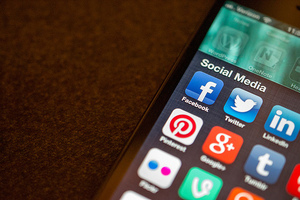 Social Media Ann Arbor
Social media management is a very recent career that seems to have exploded in popularity. More businesses than ever are hiring individual social media managers – or even social media management teams – to take care of their social media needs. For many companies, the idea is a farfetched one, and they may not have a big enough budget to pay for it.
While we recommend hiring someone else to manage your social media so you can focus on your business, we often hear business owners saying they want to take care of it themselves. We understand. Budgets are tight, no one knows the business more than the owner, and they may not be sure of the return on investment (ROI).
For those of you who wish to start working on social media management in Ann Arbor, Michigan or elsewhere, whether for your own business or as a profession, here are the Top 3 Free tools you can use to manage your company's social media pages.
HootSuite
HootSuite is the biggest name in social media management, and for good reason. It allows you to post, manage, and receive notifications from all your social media platforms, and it does all this using one dashboard. You can post to all your social media pages or just a select few. It even tells you how many characters you have left for each post, since each site is different.
HootSuite allows you to upload posts in bulk, schedule posts whenever you'd like them to appear, and even has an option to automatically post to get the highest number of impressions, based on HootSuite's research.
It has a lot of powerful features, and a friendly interface, allowing for great use for companies of any size and for individuals. It even offers some free reporting data (you can pay more to get more in-depth analysis). HootSuite is a great tool, and should be a major part of every social media manager's
toolkit.
Google Analytics
Google Analytics is one of the greatest things to ever happen for websites. That may sound like an exaggeration, but you can be assured that it is not. Google Analytics offers no cost, in-depth data about how people are using your website. It's easy to implement, free, and offers invaluable data about how people are using your site.
But how do we use this for social media? There are countless ways! Analytics gives you information about how people use your site, including how long people spend there, which pages are successful and which are failing, and how people move through your pages. Do you have a page you want customers to see but you aren't getting much traffic on it? Link to it through social media posts. Not sure which page on your site is the most popular? Google Analytics can tell you what it is, who's viewing it, for how long, and how they are getting there. It even offers you in-depth analysis of how people are getting to your site, whether it is from social networks or organic search.
You can use this data to find out what you should write about, what pages you need to link to, which social media sites are working best, and anything else connecting people to your website.
Various Social Network Analytics
Most social networks have a specific analytics page letting you see the minute details about each and every post. These include the analytics from each separate social media network – Facebook insights, Twitter Analytics, and Google+ Analytics. Each one provides valuable data about that specific platform. You can learn which posts get the highest number of impressions, the most clicks, the most likes/comments/shares, and the number of followers you've gained over time.
The amount of data you can get is staggering, and paying attention to it can help you decide what you should post, and when. Social Media is all about figuring out how to spread your message and creating content that people like. Nothing can help you out quite as much as knowing exactly which posts were the most successful.
Wrapping it all up:
These three are by no means the only options in a social media manager's toolkit. If you're looking for other tools to improve your social media, website, or anything else online, SEO Ann Arbor offers tons of free stuff to help you out! Sign up for our free guide, "7 SEO Tips You Can Use Right Now". We also frequently post new content about how to improve your online presence on our Blog, along with Facebook, Twitter, LinkedIn, and Google+.
If you're interested in Social Media Management in Ann Arbor, or if you have any questions or concerns, call us! Our number is 877-815-6974, or you can always contact us at info@SEOAnnArbor.com.