Social Media - Beware! Buying Likes Could do More Harm Than Good!
Are you new to social media?
Are you looking for ways to grow your followers?
Have you been considering paying for Likes on Facebook?
There are many articles and videos that address this hot topic. We encourage you to investigate before you spend your money. We're not here to judge, and, to be perfectly honest, we even paid for a few likes in the beginning of our online marketing efforts.
However, you should know the pros and cons before paying for Likes on Facebook.
PRO – It's true that the more followers you have, the more "cred" you'll gain. People will see a larger number and think, "Wow! They must really post some great stuff!"
PRO – If you post high quality content, chances are it will attract a portion of your followers. If they share it with their friends, your content may reach a larger number of eyes.
CON – A large portion of these "fans" are not viable customers and will never engage on your page.
CON - If you use an outside service other than Facebook's advertising and Facebook finds out, they could shut your page down.
CON – If you only have a brick and mortar business, it won't help to have "Fans" from across the country.
CON – There are scammers out there who promise high results for a low price. Make sure if you decide to grow your likes this way, hire only a trusted company or pay Facebook directly to "boost" your posts.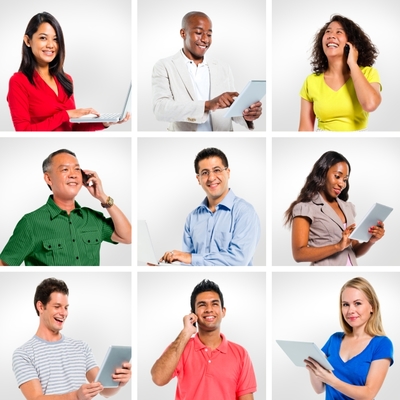 Brian Fung recently wrote an article for The Washington Post, discussing "click farms" and how it's possible that Facebook could be benefitting from the process. Fung brings up an excellent point that when you have a legion of fake fans, it lowers your average of engaged followers. This lower engagement rate can harm the chance of your post showing up in your real follower's newsfeeds.
Jennifer Slegg's article for Search Engine Watch, calls into question Facebook's geo-targeting practice. A source stated that she chose a hyper local area to advertise her page, but when Facebook "boosted" her post it was still sent to other countries.
Search Engine Journal (SEJ) also posted a i on the practice.
The study concluded that a large number of Likes were from robots, and only 15-20 percent of the engaged followers were real. However, the increase of paid Likes also helped increase organic Likes after the paid campaign.
Gaining followers is no easy task. The first step is to put forth the effort to get your social media accounts out there. People have to be asked and guided in the right direction. Don't get overwhelmed or give up. When you foster a consistent connection with your customers, it will have a positive effect. You'll see!
If you're unsure which social media platform to put your time and energy into, take a cue from your customers – perhaps do some investigating into what platform(s) they spend time on. Not every business will succeed on every platform. If your time is limited, pick one and make it great. You can always build more into your social media plan as you grow your followers.
Social media is important, but it's just one piece of the SEO puzzle. We understand that SEO can be challenging and we want you to know that you can call us, your Ann Arbor SEO experts. "We believe in helping people achieve their dream of a successful, growing business and an abundant life…starting today!"